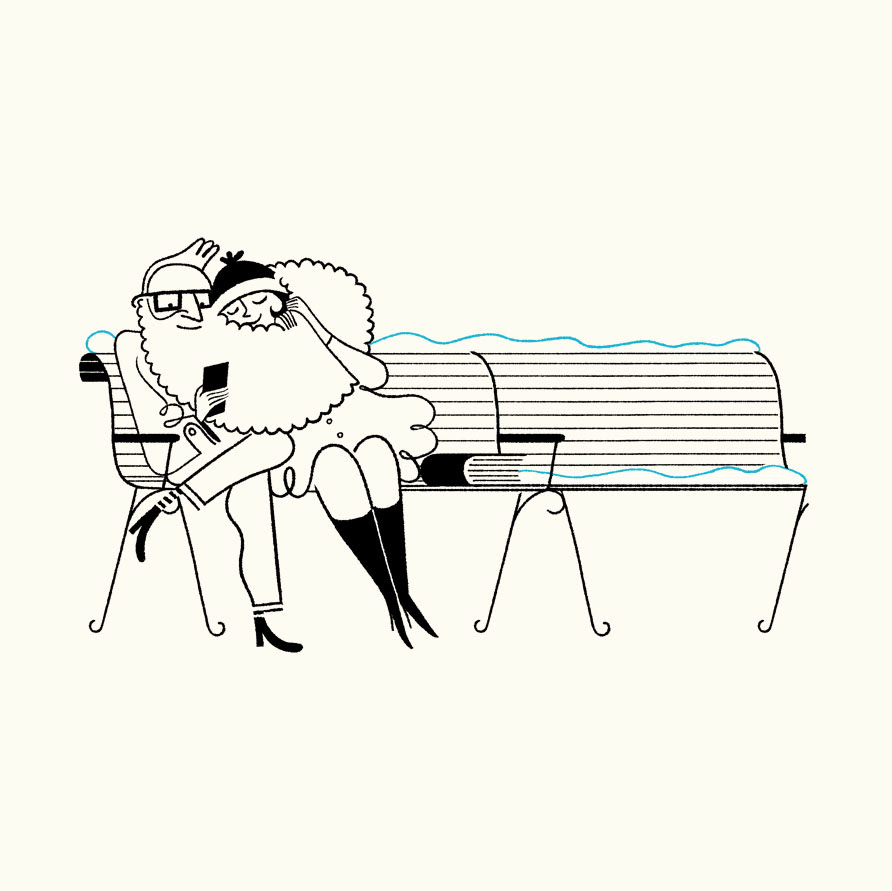 The following two spots didn't make the cut in the published issue of the New Yorker.
I decided to give them a chance to be seen anyway. The first one in particular was in fact one of my favorites
since the first moments I've started thinking of the whole series.